Life Cycle Management
We offer advice and support for the whole product life cycle: during clinical development as well as in the post-approval phase.
Our Concept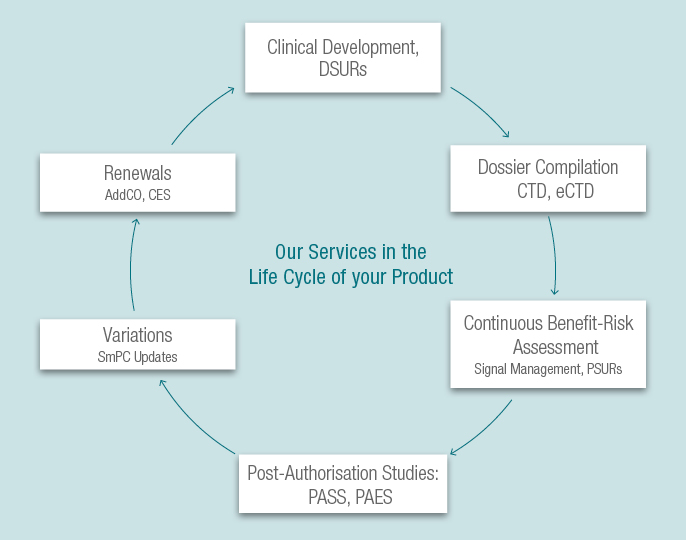 We support your application for marketing authorisations in the EU, USA and other regions and have experience in different MA types (national registrations, Centralised Procedure, Mutual Recognition Procedure and Decentralised Procedure). We offer strategic help for choosing the adequate application type and for navigating regulatory pathways.
After dossier submission, you can benefit from a continuous cooperation with us over the life cycle of your product. As soon as the renewal application becomes necessary, we assist you with the preparation of necessary documents such as the Addendum to the Clinical Overview (AddCO) and the Clinical Expert Statement (CES). Additional knowledge on the product's safety profile gained during signal management and continuous benefit-risk assessment is evaluated in these documents. Necessary variations, for example due to SmPC updates, will be handled by us. We assist you in planning post-authorisation studies (PASS, PAES) if safety and efficacy issues need to be characterised.
We help you to keep on top of the evolving regulatory requirements for marketed products.
Contact us for further information and assistance.