Risk Management Plan – RMP
According to the amended EU Directive 2001/83/EC and the "Guideline on good pharmacovigilance practices" (GVP) – Module V "Risk management systems", all applicants submitting an initial marketing authorisation – irrespective of the legal basis of their marketing authorisation application – are required to submit an RMP. RMP requirement is, however, waived for homeopathic medicinal products registered via simplified registration procedure and THMPs. For those marketing authorisations with an existing RMP, continuous revision and monitoring of its implementation and effectiveness is mandatory.
Our Services
Depending on the authorisation procedure, the RMP consists of up to seven parts with safety specifications organised in modules for increased flexibility. This approach allows sections or modules to be co-submitted across separate documents (i.e. PSUR, DSUR, CTD).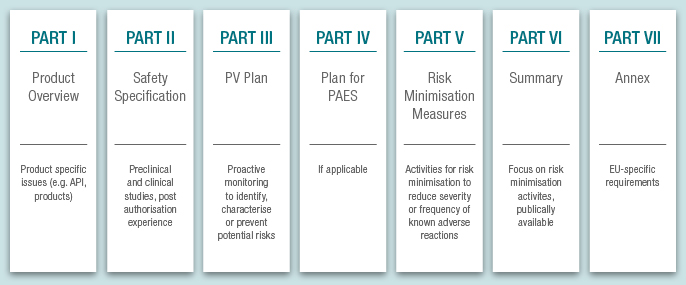 An RMP compiled by us describes a process for identification, evaluation and minimisation of important potential or identified risks. It plays a key role in terms of preserving a positive benefit-risk balance and needs to be updated after identification of important new risks.
Please do not hesitate to contact us for an individual offer.